Manufacturing & Winterburn Truss
Nelson Lumber has a long history of manufacturing a wide range of floor and roof truss designs through our in-house Nelson Manufacturing facilities together with our Winterburn Truss subsidiary.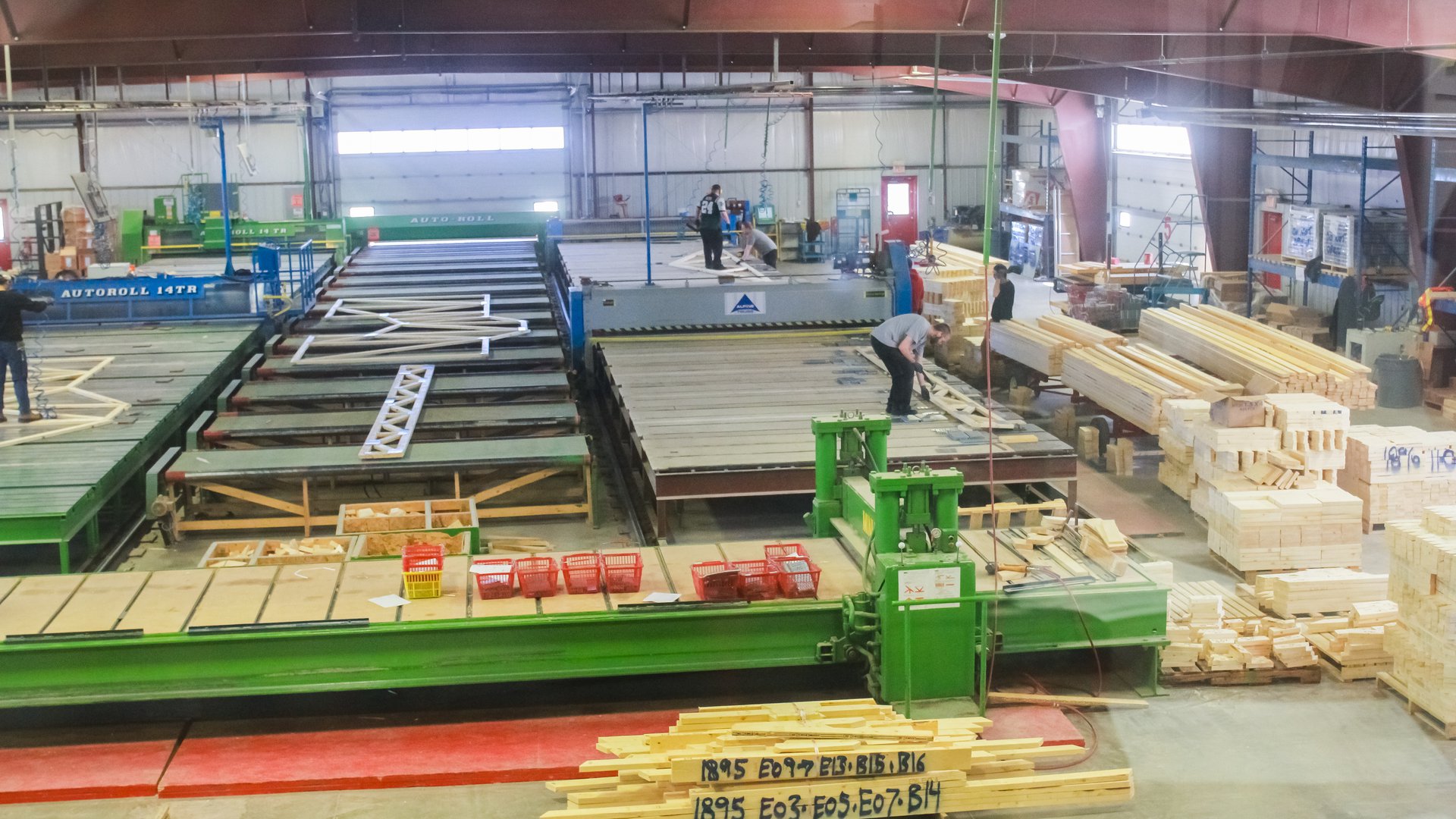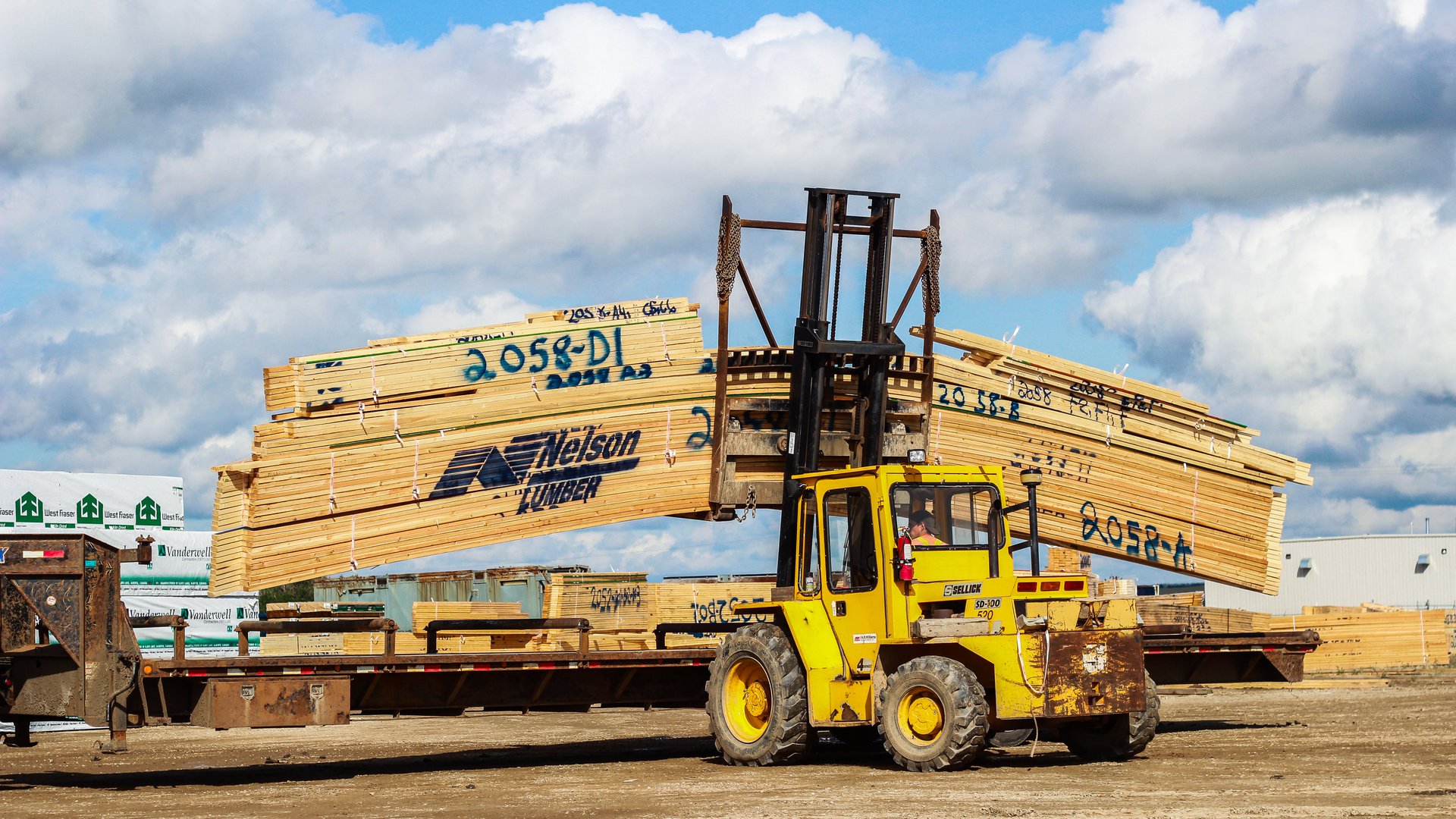 Manufacturing
Nelson Lumber offers a full range of engineering services to ensure your project goes together efficiently and within code.
Winterburn Truss
Since 1980, Winterburn Truss, Division of Nelson Lumber Company Ltd., has been dedicated to providing premium structural building components to residential, commercial and agricultural markets.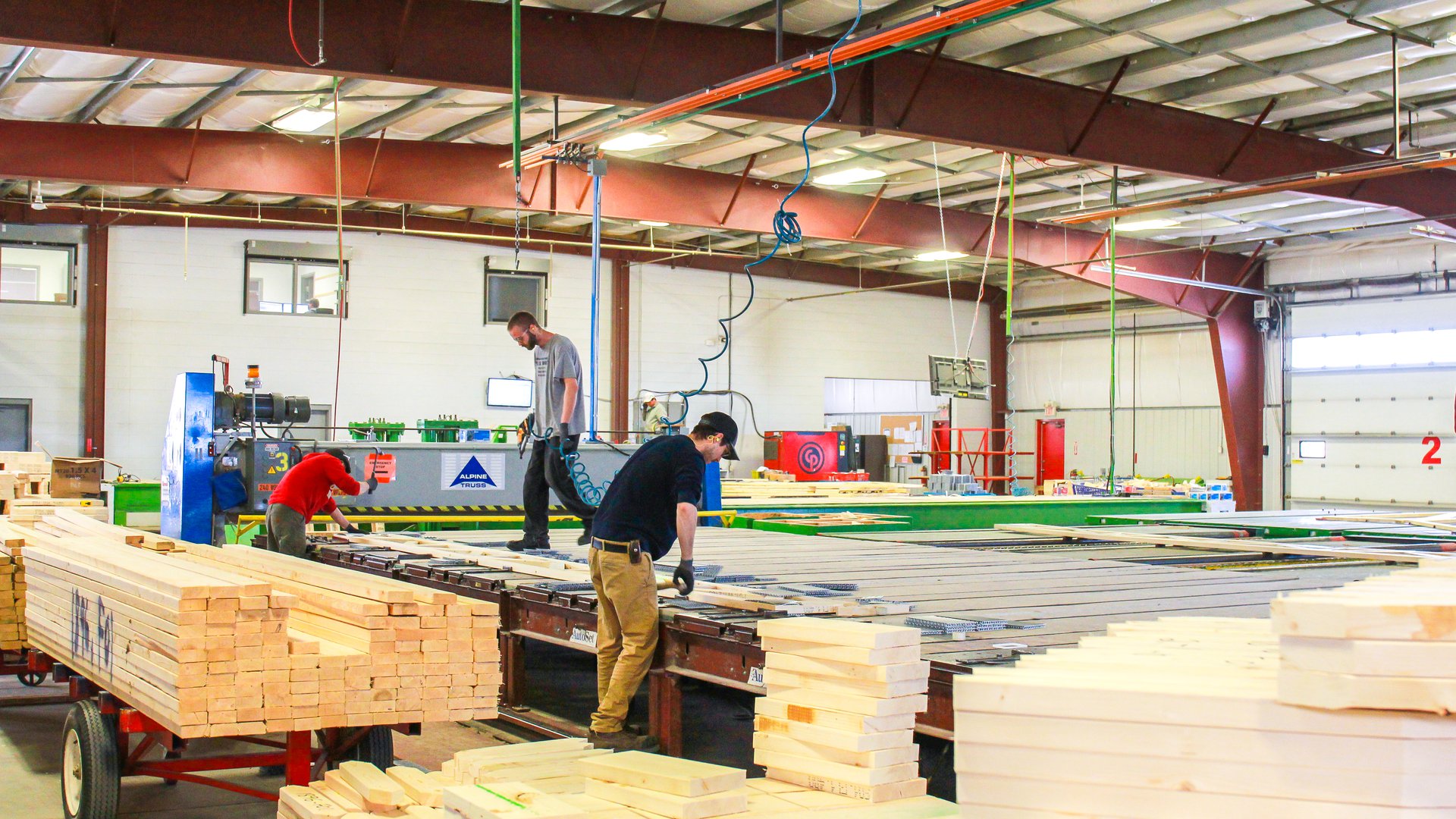 We are Paperless
Nelson Design and Manufacturing are completely paperless. Each workstation has a computer station with TV's that display the measurements and a laser system that displays plate placement on the trusses. Production times are tracked using MVP (Mitek Virtual Plant) software which has enabled us to monitor how much labour it takes to build the roof trusses, floor joists and wall panelizations. Our many years of using these technologies have made it possible to lower our costs and pass this savings onto the customer.