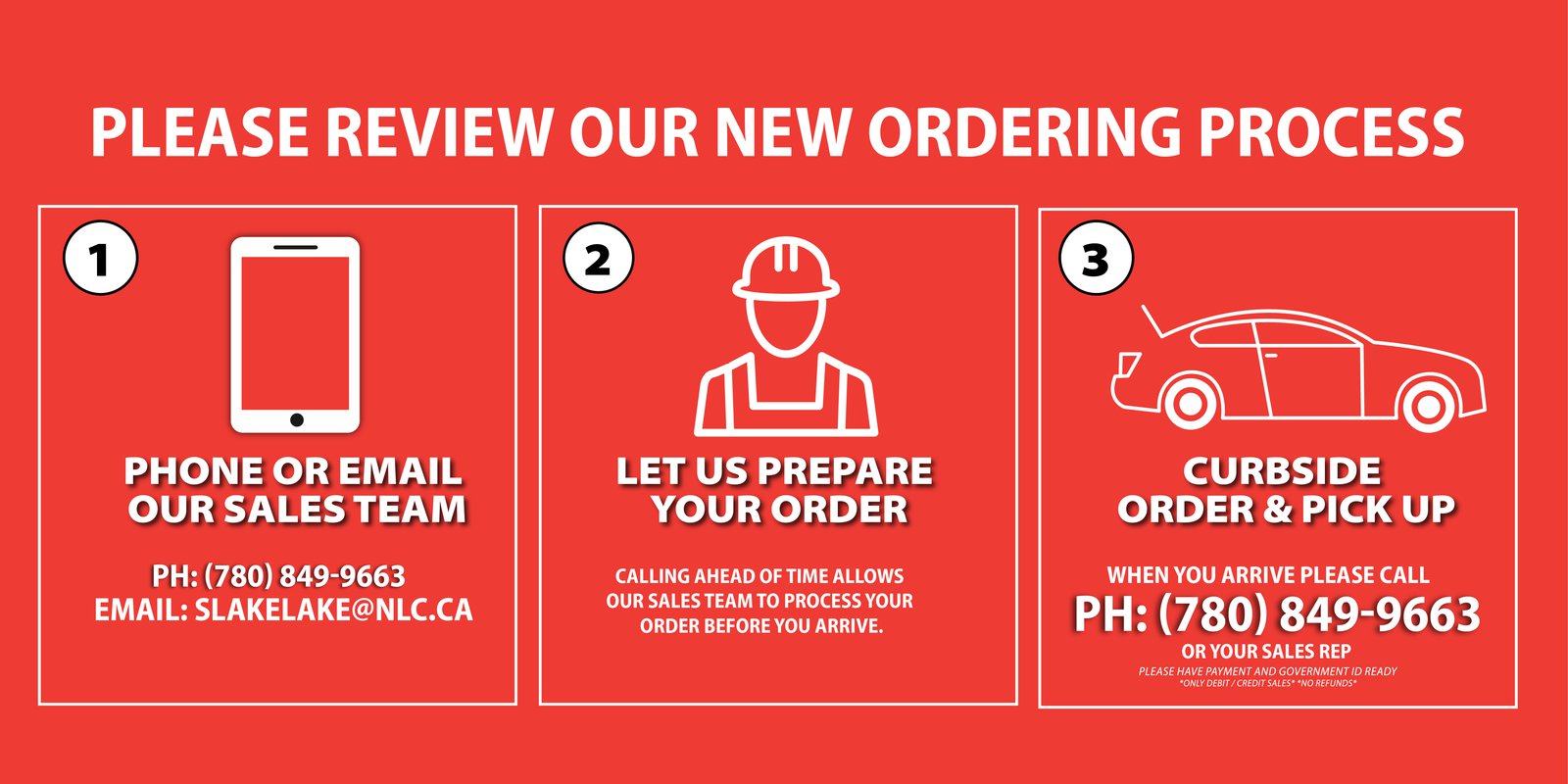 In efforts to follow Alberta Health recommendations & guidelines, we are continuing to service our customers as follows:
1) Call our sales team: (780) 849-9663
Our phone lines are open Monday to Friday 8:00 AM - 5 PM
2) Email our sales team: slavelake@nlc.ca
Our team will answer your email within 24 hours.
3) Cubside Order & Pick Up: Once you arrive at our store call (780) 849-9663 and our sales team will bring your order right to your car. We ask that you have your credit or debit card ready for purchase with your government ID.
*Sorry no refunds on curbside orders & pick ups*