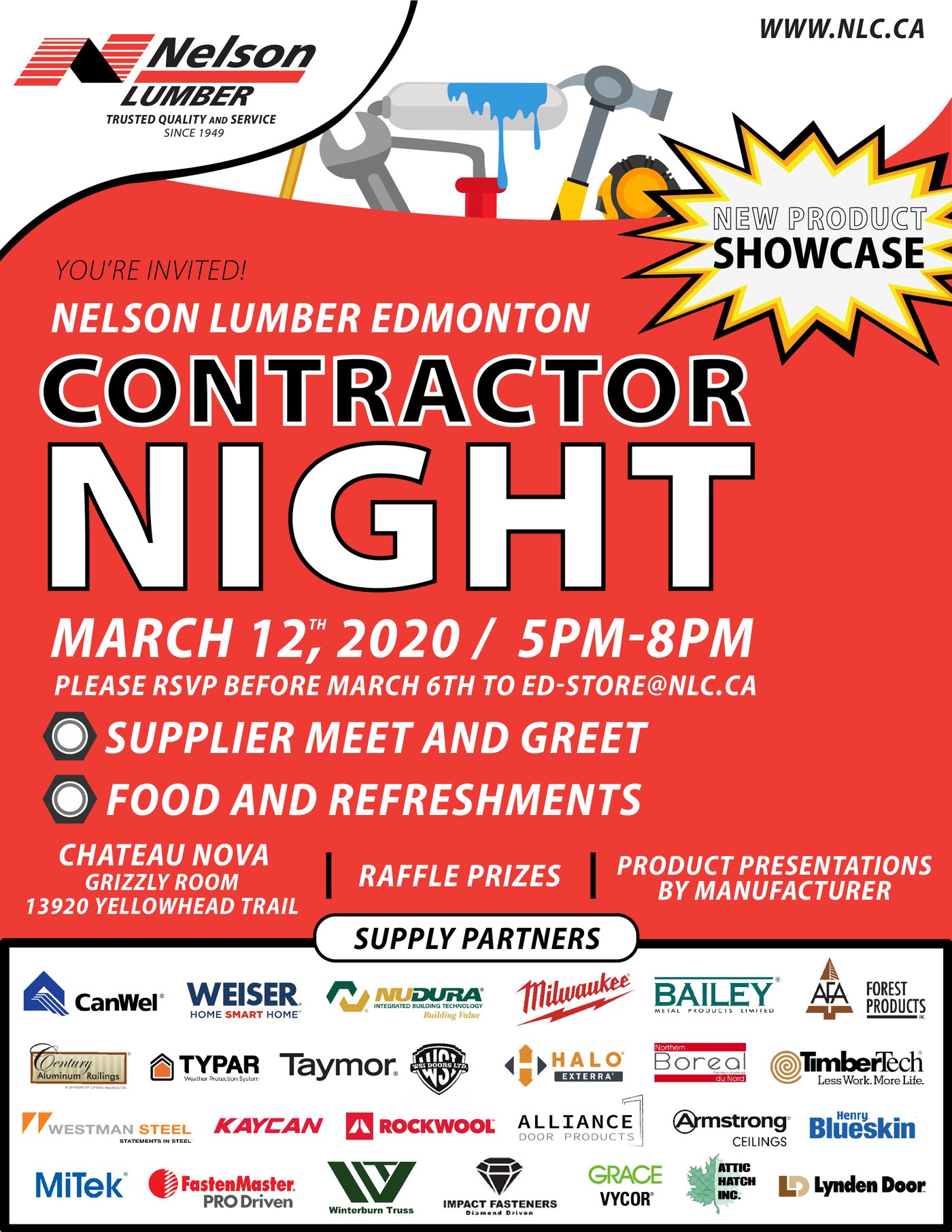 Join the Nelson Lumber sales team and product experts on March 12th at the Chateau Nova, 13920 Yellowhead Trail, for our first-ever Contractor Night!
Open from 5 pm-8 pm contractors will get the chance to work with vendors from Weiser, Milwaukee, Bailey Metal Products, TimberTech, Century Railing, Taymor, Kaycan, Rockwool, Halo Exterra, Northern Boreal Flooring, Armstrong Ceilings, HenryBlueskin, Impact Fasteners, MiTek, WestmanSteel, Lynden Door, and so much more!
Contractors will also be treated to free food, refreshments, raffle prizes, and PRODUCT SPECIALS. Vendors will be providing Contractor Night special price sheets to all contractors present at the event.
Specials include but are not limited to:
1) Airfast Distributors:
Metabo NR90AD 3 1/4 Stop Nailer and 5 Boxes of 3 1/4 Trip Nails for $399.00
2) Milwaukee
15% Off Select Milwaukee Power Tools
3) Century Railing
10% off Century Railing Products
4) InStone
15% off Quality Stone Products
Stay tuned - more to come!
Start your construction season with BIG savings at Nelson Lumber's Contractor Night.
RSVP by March 6, 2020, to ED-Store@nlc.ca.