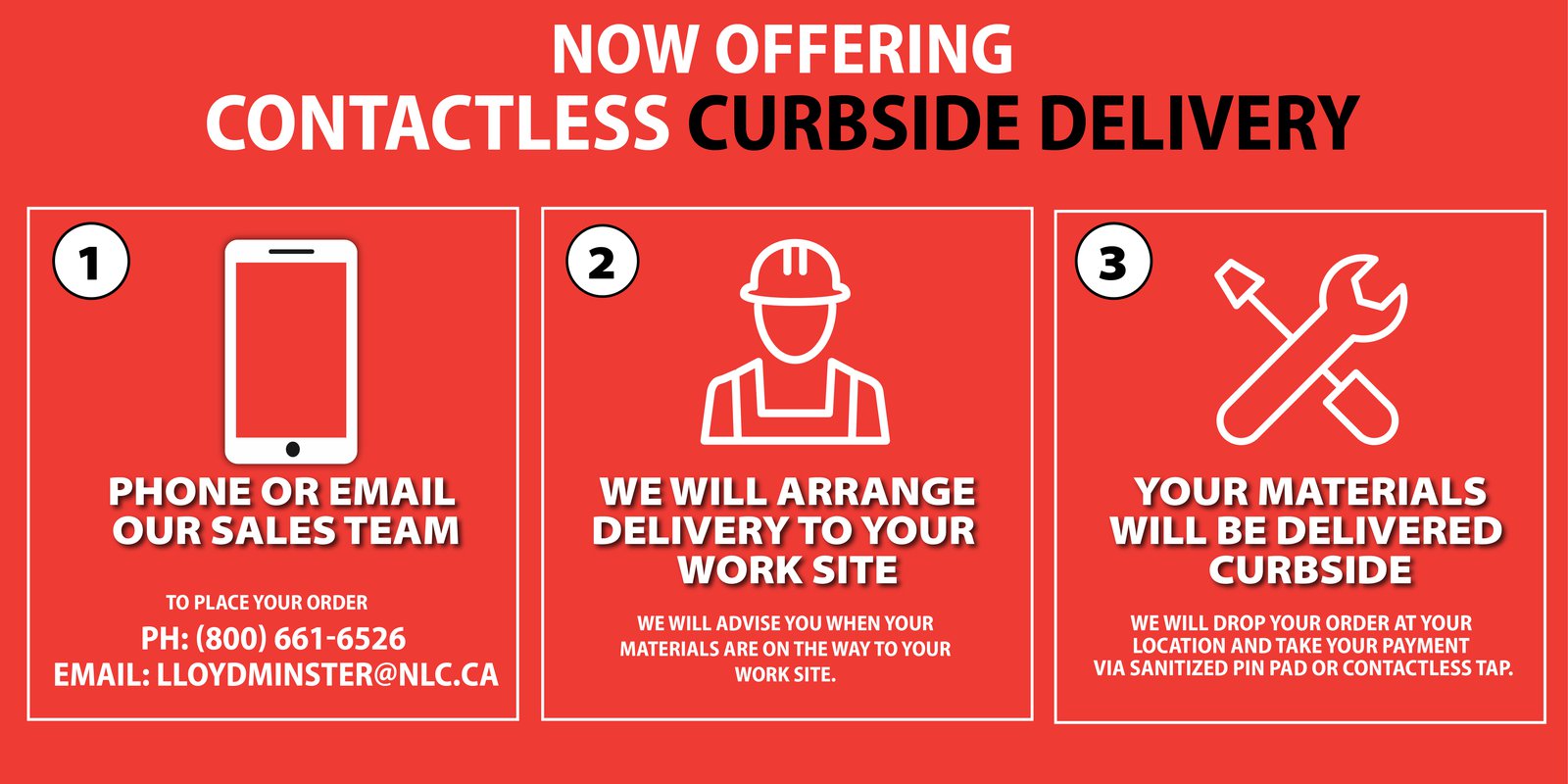 Curbside Delivery Process
1) Place your order: Call (800) 661-6526 or Email lloydminster@nlc.ca
2) We will prepare your order: We will arrange delivery to your site and advise you when we leave.
3) Cubside Delivery: We will drop your order at your location and take your payment via sanitized pin pad or contactless tap.
Open Monday-Friday 7am to 5pm
**Although we strive to deliver your order within 24 hours, times may vary dependent on volume of order file*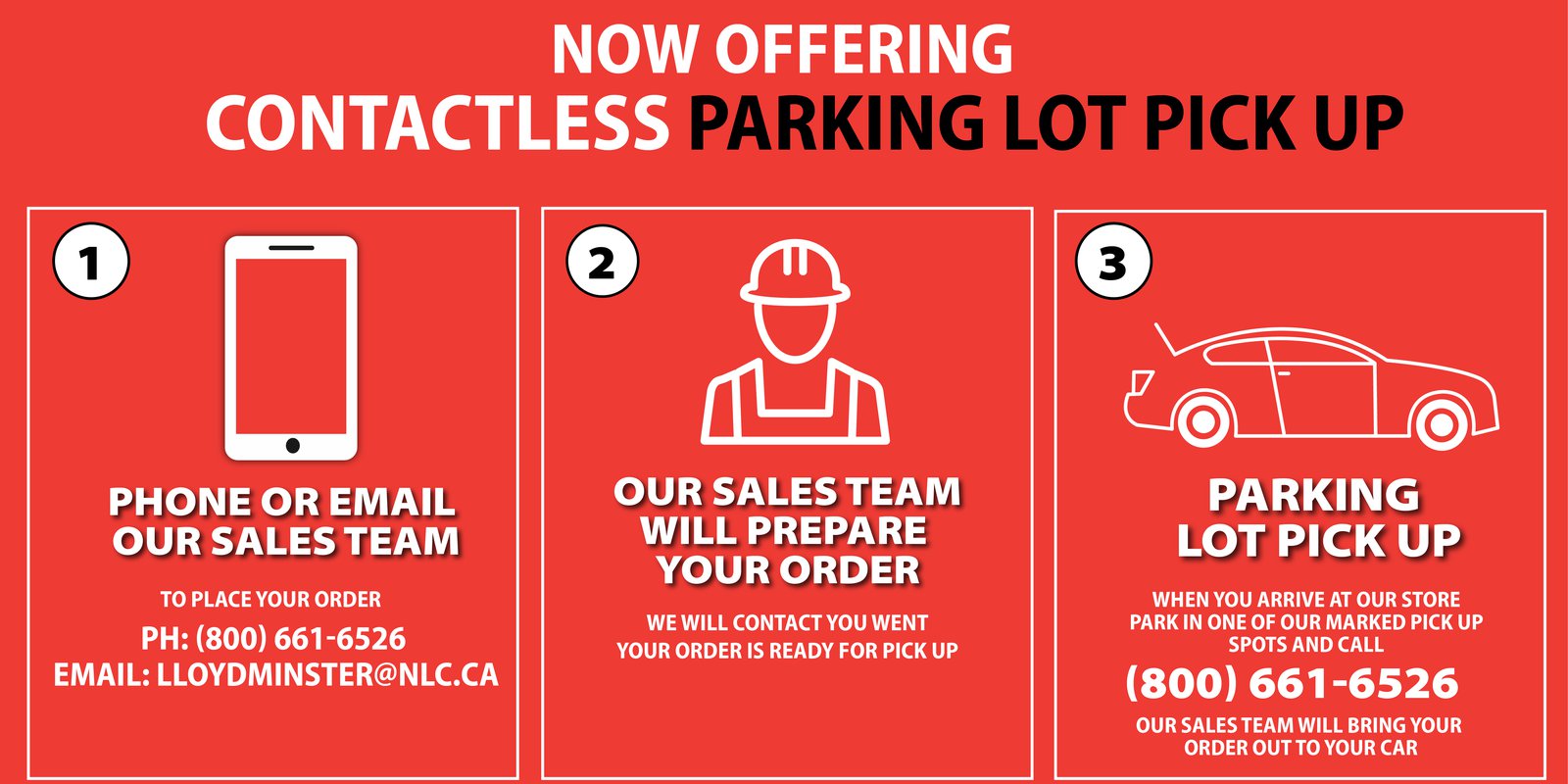 Contactless Parking Lot Pick Up
1) Place your order: Call (800) 661-6526 or Email lloydminster@nlc.ca
2)Drive to our store: When you arrive at our store park in the designated pick up stalls and call (800) 661-6526.
3)Pick Up & Payment: Our sales team will bring your order out to your car and process contactless payment on our sanitized keypad.
Open Monday-Friday 7am to 5pm