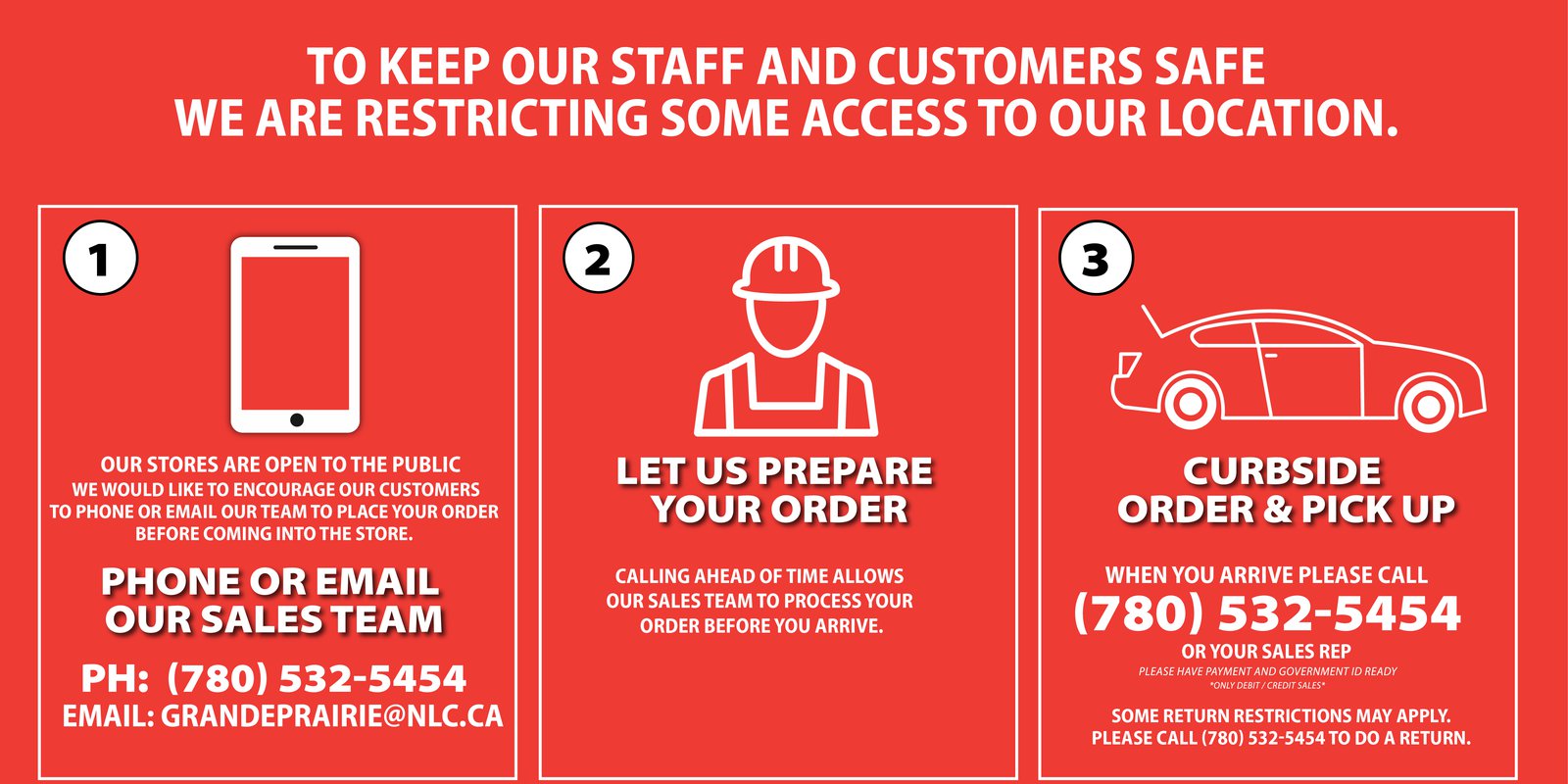 In efforts to keep our staff and customers safe, we are restricting some access to our location.
1) We are still open to the public.We would like to encourage our customers to Phone or Email our team to place your order before coming into our store.
PH: 780-532-5454 Email: grandeprairie@nlc.ca
2) Let our sales team prepare your order.
3) Cubside Order & Pick Up: When you arrive at our store call (780) 532-5454 and our sales team will bring your order to your car if you prefer to not enter our store.
Open Monday-Friday 8am to 4pm
Some return restrictions may apply. Please call (780) 532-5454 to do a return.